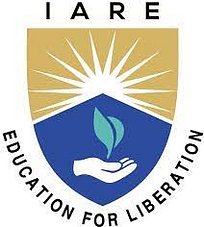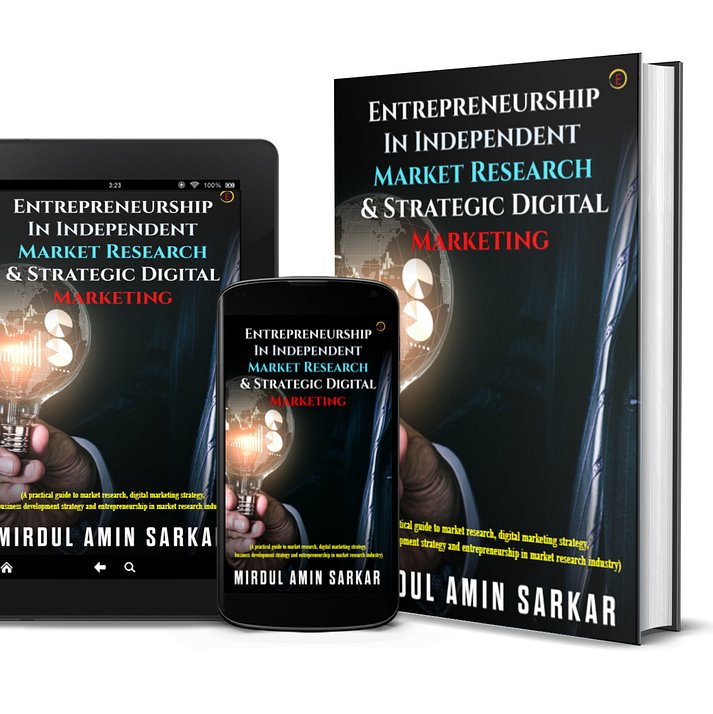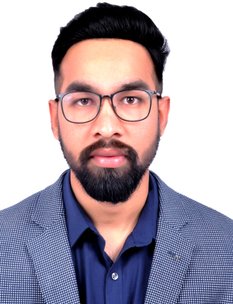 Any Query! Why not let us help?
Speak to us for Batches, Fee & Curriculum.
+91-9811025630
His book- "Entrepreneurship in Independent Market Research & Strategic Digital Marketing" is a fountain of knowledge, packed out with all the information you need to start your independent market research and strategic digital marketing journey.
Mr. Mirdul Amin Sarkar is a Market Researcher, Book Author, Professional Trainer/Mentor, Digital Marketing Consultant, and an Entrepreneur.
By education he has done an EMP in Entrepreneurship Development from IIT Delhi, MBA from UPES, B.Tech from JNTU. He is also doing his Doctoral Research (PhD) in Strategy area.
He has featured as "INDIA'S YOUNGEST MARKET RESEARCH TRAINER IN THE PRESTIGIOUS MEDIA HOUSES INCLUDING BUSINESS STANDARD, ZEE5, THE PRINT, LOKMAT TIMES, ANI NEWS, ETC.
To know more about him and to stay updated on the latest things in Market Research Industry, connect with @Mirdul Amin Sarkar on LinkedIn, Instagram, Twitter, and Facebook.
The book will not only guide you through the market research methodology but also give you the-state-of-the-art strategy in digital marketing, independent market research & entrepreneurship in market research industry.
Additionally, the book guides you through the market sizing methodology, survey research, consumer behavior study, business development strategy in market research industry, etc. The complementary online training program on Entrepreneurship in Independent Market Research & Strategic Digital Marketing will help you to grasp the key concepts and provide you with the skills required to excel in the market research industry.
Recognition and Citation of the Book
It's our pride to inform that the book-'Entrepreneurship in Independent Market Research & Strategic Digital Marketing" got cited and enlisted as one of the Text Book at INSTITUTE OF AERONAUTICAL ENGINEERING (IARE) College for the MBA Elective Course: Entrepreneurial Finance and Marketing.
Apply for the Startup Stimulus Proram
Professionals / Entrepreneurs
Meet the Trainer/ Mentor

Mr.

Mirdul Amin Sarkar,

an author, Market Research Consultant, Trainer, and Entrepreneur
Register for the next workshop.
Limited Period Offer
6,999/-
10,000/- 6,999/- Limited period offer!
Contact Us for Upcoming Sessions
12. Business Plan Development
13. Pitching Skill Development
14. Company Incorporation, Business Law & Policy
15. Startup Funding, Govt. Grants, etc.
9. Product Development
10. Go-To-Market Strategy and Marketing Management
11. Revenue Model / Financial Planning
8. Market Research for Startup:
Market Size Estimation (TAM, SAM, SAM)

Market Demand Analysis and Demand Forecasting

Consumer Research and Data Analysis
5. Design Thinking and Innovation
6. Pain Point / Market Gap Analysis
7. Market Research for Startup / Entrepreneurship
1. Entrepreneurship Familirization
2.Functions of Entrepreneurs in Economic Development and Nation Building
3. Good/Poor Reasons for Starting a Business
4. Calculated Risk Taking in Entrepreneurship
Startup Stimulus Program Curriculum
Business Plan Making and
Investor Pitch Making
Startup Business Plan Report
10,000/- 6,999/-

Limited period offer!
It takes courage to launch a business as a first-generation entrepreneur. Startups with original concepts and innovative ideas frequently fail to grasp market demands and establish a sustainable business. According to studies, companies fail at an early stage in 80% of cases due to a lack of knowledge of the market need. Founders may reduce risks and boost success rates with the proper entrepreneurship training and startup mentorship.
With a focus on problem validation, market research, customer discovery, and an awareness of the intricacies of entrepreneurship, the 5 Days Startup Stimulus Program helps founders at the early startup stages build sustainable businesses.
Startup Stimulus offers first-generation company owners the chance to evaluate, validate, and constantly enhance their business concepts. The Program stands out due to its emphasis on a thorough customer discovery approach, which enables business owners to locate and communicate with their target consumers to better understand the problem-solution match.
Through our Market Research Universe's COMMUNITY, It's a great opportunity to network with other entrepreneurs, startups, mentors, and business experts through the Startup Stimulus Programme, which also fosters an entrepreneurial attitude.